---
Article In Brief:
The Problem: Nonprofits are laser focused on mission but need to recognize that their ESG (Environmental, Social, and Governance) work — even if they don't call it that — has importance in today's world of social responsibility and how funders are thinking about grants.
The Context: Consumers, regulators, and investors are putting pressure on organizations to implement ESG practices. Nonprofits need to adopt ESG practices, document their ESG data, and communicate their effectiveness to engage new audiences and expand their impact.
The Solution: The author provides a solution by offering five steps for nonprofits to begin a communication plan to document how they integrate ESG practices into their mission-based work. Nonprofits are already doing the work. Now is the time to take the next step and show it off for the greater good.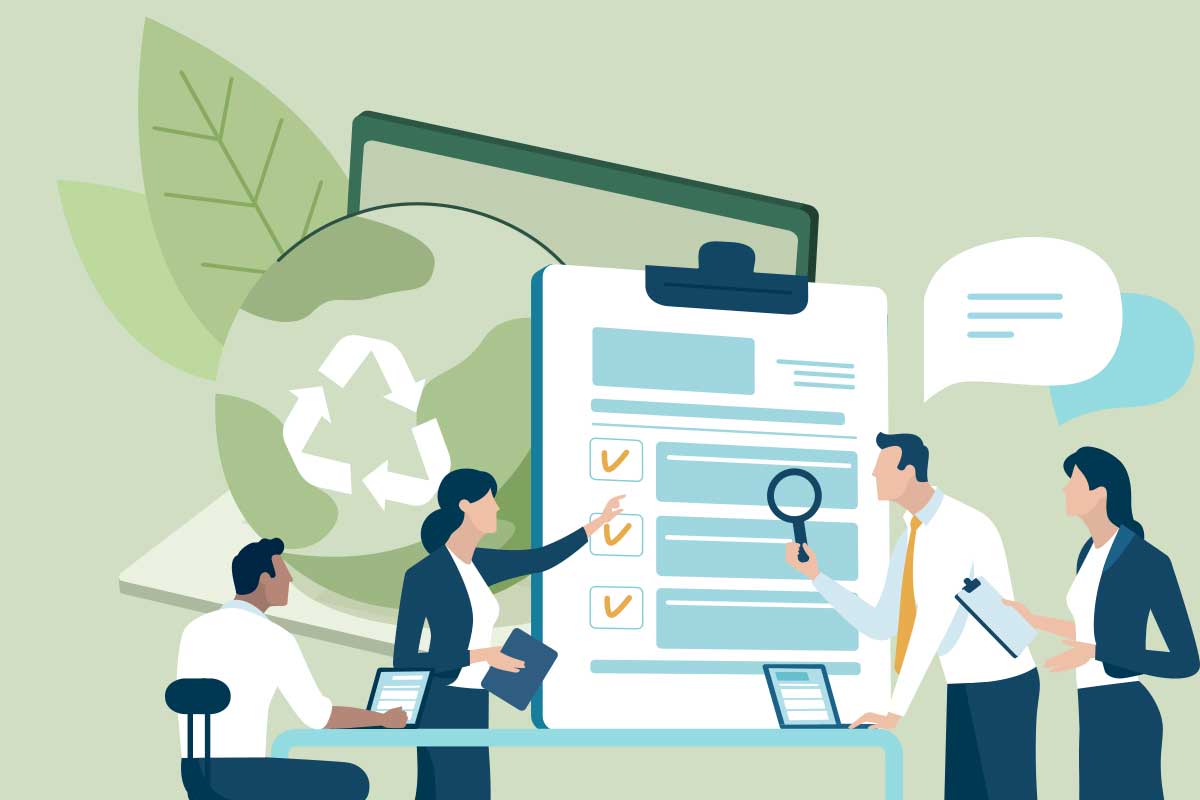 ---
Consumers, regulators, and investors are placing a greater emphasis on corporate social responsibility (CSR) in their buying and investing decisions.
As a result, an entirely new set of strategies — commonly referred to as Environmental, Social, and Governance (ESG) practices — has emerged. Even NASDAQ has gotten on the ESG train.
Often, nonprofits think in terms of mission rather than embracing a comprehensive ESG mindset. But almost all nonprofits "do" ESG work — attempting to tackle the challenges of injustice and inequality, for example — even if they don't call it ESG. The time is right to start taking some credit and getting more attention for your work.
Setting the Example
Consider Friends of Trees, an Oregon organization that has been planting trees — thousands of them — for decades. Of course, they have used local channels to communicate their work for a while now, but the U.S. Forest Service recently released a peer-reviewed study, which showed "the health benefits of living around greenery […providing] a prescription for policymakers to plant more trees." This study generated national attention; as a result, Friends of Trees will be able to expand their reach and inspire others to mimic their approach, despite not being particularly large in budget size or service area. Other neighborhood and environmental organizations can cite the study to expand their own impact as well.
So how did a relatively small organization manage this? The organization's documentation of their work enabled them to secure a research partner at the U.S. Forest Service. By giving the research partner access to their data, Friends of Trees was able to take part in the study that was published in a respected scientific journal before gaining attention in the national press.
Recognizing the Forest & the Trees
Of course, not all nonprofits can gain the attention of The Washington Post. However, all nonprofits can document their own ESG data and learn to communicate it via compelling stories. It's like the old question, "If a tree falls in the woods but no one is there to hear it, does it make a sound?"
If a nonprofit is adept at achieving ESG outcomes but doesn't tell anyone, did it really happen? And, perhaps more importantly, can these outcomes achieve scale?
Not only should nonprofits think more strategically about ESG outcomes, they must develop measures, track their efforts, and communicate their effectiveness across all their constituencies. Through this process of measuring and tracking data, Friends of Trees engaged new audiences — the scientific community, for example — in their work. This will allow them to attract more supporters, funding, and tree-planting volunteers to expand their work and impact. In your own nonprofit, consider what new audiences you could engage if you were to connect the ESG impact of your work to your mission.
Documenting & Communicating Your ESG Impact
Nonprofits across the spectrum have long recognized how important their work is to sustainability, social justice, and community building. With an ESG lens, any nonprofit can tell a new story and engage new supporters in the process.
Here are five steps to begin a communications plan to document how your nonprofit integrates ESG practices into its mission-based work.
Step 1: Analyze and expand your ESG practices.
The first thing your organization should do is identify extant ESG practices you are already using. You can start by thinking about your mission within the ESG framework.
If you're a nonprofit providing after-school tutoring to under-resourced students, for example, you might already understand how your programs practice social equity — the "S" in ESG. But think about your program in terms of environmentalism: you might be able to easily incorporate environmentally responsible teachings or ideas into daily writing exercises, thereby also fulfilling the "E" in ESG. Establish a student advisory council, and you'll find you've expanded into "G" territory as well.
For most nonprofits, such efforts are simple, logical even. For a more in-depth look at ESG ideas your nonprofit can implement, check out this ESG checklist.
Step 2: Document your ESG impact.
Develop metrics to show your progress.
On the environmental side, you might consider how you're documenting your recycling program. Simple metrics may include pounds recycled, fewer reams of paper used, or dollars saved. And if you've switched to LED lighting or added solar, track your kilowatt usage and the resultant cost savings before and after the conversion.
On the social side, there are also a number of metrics you should be taking into account. You might want to chart the growth of minority-owned firms on your vendor list, or track and report your progress in achieving a more diverse staffing structure. One Cincinnati nonprofit recently added a DEI committee to its board structure and developed metrics and goals with regular meetings and reporting schedules to demonstrate to their stakeholders the value they place on diversity.
And in terms of governance, track your board composition over time to include racial, ethnic, age, gender, income, or other mission-based characteristics. If it makes sense for your organization, keep track of your recruitment efforts for your staff and board members, too, including advertising, outreach, and the results achieved from each effort.
Whatever metrics you choose to track, keep them simple and straightforward. Remember Albert Einstein's wise words: "Not everything that matters can be measured and not everything that can be measured matters." You will undoubtedly fail if your documentation efforts are too involved, cumbersome, or irrelevant to your mission. And for those things that matter but that you can't measure, collect stories that speak to your efforts and their result—stories are often more compelling than reams of statistics.
Step 3: Enlist some allies.
Consider how you can expand what you're already doing through partnerships, challenges, contests, and/or promotions. Can you, for example, partner with local businesses or community-wide events through sponsorships or volunteer engagements? The more you expand your networks, the more your community will become aware, engaged, and educated about your organization's impact.
Explore how you can engage nontraditional partners. For example, if you're considering a large-scale change (like switching to solar power), you might be able to find allies in unexpected places. Many utility companies will actually subsidize nonprofits to make such conversions. You can even engage with an energy conservation provider to promote conversions throughout your community.
In fact, this strategy was implemented by the Cincinnati Zoo. The zoo decided to convert their property to LED lighting (the "E" in ESG) and allied with Donovan Energy to grow the impact by including local nonprofits and churches (the "S" in ESG). They even added street lighting in troubled neighborhood areas in an attempt to reduce crime (even more "S")! As you might notice, some of the impact of this story rests on the zoo's community approach. That is, because the zoo was able to grow its partnerships with this initiative, its overall ESG impact grew, as did the story about the zoo's ESG impact — a true win for everyone!
Step 4: Communicate your ESG impact.
The example of the Cincinnati Zoo identifies how crucial the communication of your ESG impact really is. The more your stakeholders know about your ESG practices, the more they can confidently talk about you and your programs in ways that other people — especially funders — will understand.
Once you have documented your ESG outcomes, use your successes in your fundraising appeals, grant applications, and annual reports. Examine the funders' priorities. If they have various ESG-type priorities, mention your efforts in those domains within the application process. Regardless of whether your efforts fit best within the organizational capacity or the project narrative sections, make sure funders know your multi-dimensional efforts match their interests. And if they provide funding, be sure to mention them and their ESG efforts in any publicity you receive about the work.
To publicize your ESG impact, you should also appoint someone from your team to be responsible for communication, including identifying sponsorships, posting on social media, and preparing news releases, reports, etc. If that is not an option for your organization, consider engaging a local PR/Marketing firm to handle your communication efforts. Look for firms that have other nonprofit clients to make sure they understand your perspective.
Think up front about how you will communicate your work. Make sure you utilize local media, including business-related news sources (like your local chamber of commerce), local podcasts, public access television, or news shows. For any energy conservation projects you undertake, for example, you can ask the utility company to collaborate on an article or story. You might also pitch local media to see if they are interested in highlighting or interviewing a board member who is also a client, emphasizing how that dual role improves your organization's services to the community. Look for speaking engagements with civic clubs or aligned organizations, perhaps even offering workshops on your ESG approach and successes at industry-aligned conferences and forums.
Appealing to standard media is great, but you should also work to create an active social media presence. Social media, as you know, is one of the most cost-effective and immediate ways to engage with your community, but you must develop and implement a practical and pro-active plan for social media to work for you. Use video and images to tell your story, make sure you are posting regularly and relevantly, and retweet and share others' posts.
In every step of your ESG communications plan, remember to involve your communications experts as you think through all of your options.
Step 5: Think of ways to grow your ESG story.
When you think of your organization's ESG story, try to paint a picture that resonates emotionally with your audience. Consider asking your clients to serve on your board, hiring them to work in your organization, or seeking their opinions about the impact of your work on their families. Would they be willing to speak on your behalf to the media, funders, donors, or your board? Their story will carry much greater impact than one from your PR team.
Use your mission or your location to raise awareness, whether it is environmental, social, or cultural. One organization with a social services mission developed a tour of the traditionally African American neighborhood where they are located. Each year during Black History Month, they involve their clients as tour guides to bring attention to their organization's mission while building awareness of the many contributions Black residents have made to the community's growth, culture, and quality of life (checking the "social" box). Other ideas may include helping clear trails (the "environmental" box) in nearby locations or creating a video or audio library to preserve your constituents' stories (more "social").
As your budget allows, co-sponsor local events that have an ESG component. Consider whether you have the capacity to expand your programs into community-wide initiatives. Maybe you can engage staff, board members, and volunteers in tree-planting, litter control, or any other effort that builds community pride and promotes teamwork. It might not be strictly mission-related, but it sure can get some positive publicity.
For example, one arts organization worked with a woodworker to teach a class on building and decorating flower boxes (definitely mission-related). During the class, participants also learned about soil, flowers, and pollinators (checking the "environmental" box) while getting to know their neighbors better and thus strengthening community bonds (checking the "social" box). In the future, the organization could expand this program in a number of ways, including creating artful raised bed community gardens to improve nutrition, food security, and shared community space.
Takeaways
It is no longer enough to just do the work. With today's competition for attention, nonprofits must also document their good works, connect that work to societal benefit, and then tell their stories in ways that resonate with multiple audiences. Nonprofits that learn to tell emotionally resonant stories are able to plow through all the noise and distraction to get the attention and support they need and deserve.
Chances are you're already doing the work. Now is the time to take the next step and show it off for the greater good.
It will re-engage your staff, attract new board members and volunteers, and inspire greater financial support as you tell your ESG story.
The more your organization is associated with progressive, proactive, and community-focused actions, the more attention will come your way, increasing your opportunity for mission impact in the process.
Download the ESG Communications Plan
---
Florence Tandy
is the founder and CEO of Leadership Bridges, a boutique consultancy with particular expertise in leadership development, governance, organizational performance, and strategic planning. Prior to establishing her practice, Florence had a successful career in nonprofit leadership positions.
Florence has received such professional recognition as the Outstanding Executive award from the Kentucky Nonprofit Network (2013), the Outstanding Women of Northern Kentucky honor (2018), and community service awards from two Chambers of Commerce. She has a Master's degree in Organizational Leadership from Gonzaga University, and a Bachelor's from the University of Kentucky.
Florence has served on the boards of numerous nonprofit organizations, and currently serves on the Board of Directors for the Kentucky Nonprofit Network. Florence recently completed the Harvard Executive Education program, Women on Boards, and is a founding member of Women Execs on Boards, a learning and professional organization.
---
Articles on Blue Avocado do not provide legal representation or legal advice and should not be used as a substitute for advice or legal counsel. Blue Avocado provides space for the nonprofit sector to express new ideas. Views represented in Blue Avocado do not necessarily express the opinion of the publication or its publisher.