---
Article In Brief:
The Problem: The article addresses the problem of decision-making and governance in a nonprofit organization.
The Context: The board of KindTree, a nonprofit organization serving and celebrating the autism community, wanted to switch to a new life skills program to raise funds but also had to expand its operations. The board members had different perspectives, and they had to decide together whether to adopt the new program.
The Solution: The article presents the solution of consensus-based decision-making, in which every board member has to agree on every topic and action. This model has allowed KindTree to prioritize its commitment to its mission and grow while still allowing every board member to express their point of view. The consensus process leads to new ideas and approaches, and every decision has the buy-in of every board member.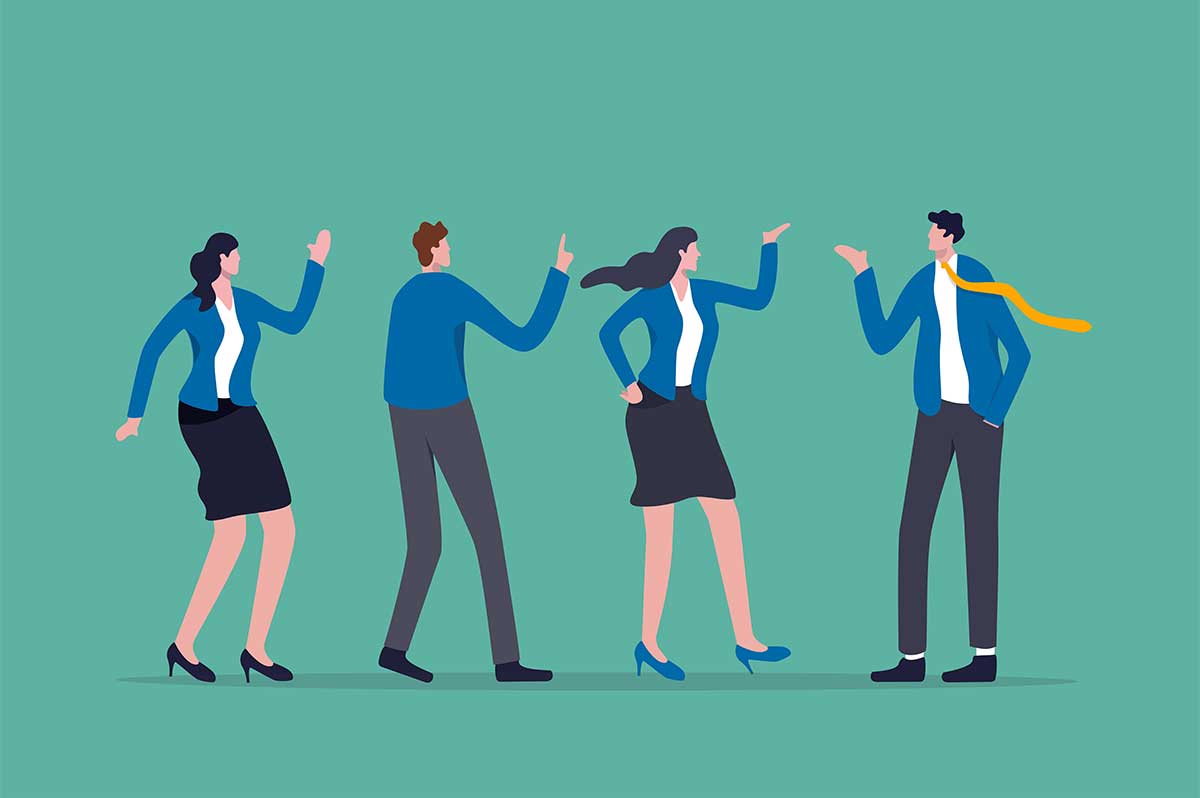 ---
KindTree began in 1997 with a small group of volunteers working together to serve and celebrate the autism community through consensus-based decision-making.
We had seen this process work in the center of a local hippie fair we all admired, The Community Village in The Oregon Country Fair, and our new organization wanted to emulate this cooperative collectivity. Even with a membership of more than 150 activists, The Village still operates through consensus, though it takes some time. Because KindTree's board felt we were all equals in our new organization, we decided we would use that system as well.
At the root, consensus requires that everyone involved in decision-making agrees on every topic and action. This means that, for our board of 10 people, an item cannot move forward if someone opposes it. When this happens, the action either dies or requires additional discussion. No issue is adopted that does not have the full support of the whole team.
[T]his model has been created with the idea that conflict is not always bad. When conflict occurs in our group, each individual is given the opportunity to share their point of view, and the rest of us commit to listening.
Of course, sometimes — though rarely — we do not reach agreement. In this case, one or more members block the proposal, usually because they believe it goes against our mission. But we refuse to do majority votes: we all have seen — too often — how issues adopted by narrow majorities can leave the losers to fester. Admittedly, actions that may be controversial, or outside of our norm, can sometimes cause friction or conflict in our board. But even if actions or items do not pass or there is a difference in opinion, we've always found the process to leave us with a greater understanding of what we all stand for.
Essentially, this model has been created with the idea that conflict is not always bad. When conflict occurs in our group, each individual is given the opportunity to share their point of view, and the rest of us commit to listening. Of course, this dedication to consensus can take up a lot of time, but more often than not, the consensus process leads to new ideas and approaches. And an undeniable upside is that every decision has the buy-in of every board member. At the end of the day, everyone, especially the people we serve, benefits from having all of us dedicated to the same guiding principles.
Ok, but does consensus actually work?
In particular, we found board buy-in to be critical when we decided to switch up our fundraising. We had been using an "Adult Prom" silent auction as our annual fundraiser. It was successful, inclusive, and fun, but relying on one big leaf to power our organization was straining our main volunteers. It was a lot of pressure to put on them, and they were getting pretty worn down from making all the arrangements, including securing and organizing auction items. Simply put, we were ready to turn to something else.
At this point, our board's vice-president (who had just retired from running our municipal adaptive recreation program), noticed that the rules governing Medicaid assistance programs for people with developmental disabilities (like autism) had just changed. Essentially, this change offered funding for programs that provide life skills classes, which we didn't — yet. Up to this point, we had primarily focused on offering support for autistic artists and operating our unique Friends & Family Camp. However, this Medicare line of funding meant that tuition would be paid for alongside a good profit margin; we could easily cover the cost of our camps by offering these additional life skills classes. As such, our board vice-president thought this would be a great way to expand our organization and secure funding without having to put on a huge event.
While this idea promised significant revenue, it would also require us to move outside of our comfort zone and get involved with something new to many of us. We wouldn't just be having a blast setting up our Friends & Family Camp for a sweet long August weekend or putting up the occasional art show around town. No, this change would require regular programming and an increase in administrative oversight — we'd be reporting to the government, after all. Essentially, we would become more of a "real organization," instead of a grassroots, all-volunteer group.
For four or five board meetings we sifted particulars: we talked budget, possible curriculum, new volunteer needs, and future implications for our organization. But throughout our talks, we found that the question on everyone's mind was the same, "How and when is all of this going to get done?"
And perhaps because we realized we were all focused on the same question — on the nitty-gritty, down in the dirt doing — that we all, after a few months, came to see this new service as another important need for our community. In fact, the more we talked about it, the more invested we all became in offering this kind of service to our community.
Why We Do What We Do
Of course, the implementation of this life-skills program would be a new source of much-needed revenue. But more importantly, we knew we were the ones who should be offering these classes. After all, we knew we could provide this new kind of instruction with the same community spirit, the same focus on elevating self-worth in an atmosphere of acceptance and respect, that made our other activities so meaningful for all involved. Together, we had found a solution to move us forward that we could all agree to.
But even then, we didn't spring into programming right away. Instead, we still took our time to address the details of each expressed concern, often making compromises so that we could achieve true consensus.
As this example makes clear, this mode of governance has allowed us to grow while prioritizing our commitment to our mission: "Warm-hearted whimsy, an open sense of family and a deep level of caring, as we reach within ourselves to embrace our flaws, gather our strengths, and offer our love, while reaching out to people on the autism spectrum, their families and caregivers, and to our community at large."
What You Can Learn from Us
Of course, in your nonprofit, the chance that your board is operating a mode of governance based on consensus is pretty slim. We know we're a little crunchy (but hey, that works for us), and maybe the way we work won't necessarily work for you. One thing we've definitely learned in our line of work is that one size absolutely does not fit everyone.
So maybe you don't completely re-do your board governance to base it on consensus. That's okay. But there are still a few little steps you can take that might help bring more of your people on board. And remember, the more buy-in you have, the more the communities you serve will benefit from a unified front.
1. Consider ways to transition away from the standard voting process.
For many organizations, the standard voting process is usually a majority vote. However, this can leave the dissenters feeling unheard or neglected, whether the vote is more evenly split or not. It can also reproduce problematic systemic inequalities, split an organization into factions, or weight group leaders' opinions more heavily than other people. The most common standard voting process also usually relies upon Robert's Rules of Order, which itself can be incredibly formalized and cause problem-solving discussions to stagnate.
Instead, it helps to understand that no individual can think of every aspect worthy of discussion. Offering your draft plan or proposal is inherently an invitation for discussion, analysis, and brainstorming. It's an invitation that expresses an openness for input, new approaches, and the discovery of possible flaws. Consensus collaboration means that hearing more people's ideas leads to the best solution. Perhaps you'll find that this collectivity upends traditional power models, including those that pressure people to vote as group leaders do. With consensus, everyone is equal with the same goal and the same commitment.
2. Use consensus in committees.
Maybe your organization is too large for consensus to work effectively, and you worry about the time it would require to have everyone get on the same page, as it were. On the other hand, it might be a good idea to start small with something this new — perhaps a committee or topic-related workgroup. An example of this could be planning a specific event, implementing an outreach campaign, or revising by-laws.
You might begin with a brainstorming session in the larger group to get the best sense of the group's direction or preferences. You can then use these ideas as the starting point for the smaller group discussion. To be clear, those larger group ideas should not be the only ideas discussed in the committee; rather, they represent the starting point.
And while a project's details matter, the guiding principle should be to stay true to the organization's mission and goals. At all points, you must keep the heart of the nonprofit beating loud and clear. Anything that can be conceived of as violating those principles should be grounds for one person to block consensus.
3. Use consensus minus one.
This version uses all the steps above (in traditional consensus) while allowing for an action to be adopted despite the objection of one lone dissenter. You might think of it as a sort of safety valve: consensus minus one allows space for someone who can be seen as stubborn to be themselves and still have the project or decision go forward.
However, this model can also be a slippery slope. It can erode the group's commitment to all be in agreement and be equal. As such, your approach may depend on your organization's present cohesiveness and internal culture.
4. Allow people to stand aside.
Consensus should also provide space for people to stand aside, especially if there are unresolved concerns about a proposal. People who stand aside do not support the action but will not stand in the way of its implementation.
This method is used mostly in larger meetings. However, there should also be a limit to the amount of people who can ask to stand aside. If the number is over a few percentage points of the group, then a workable consensus has simply not been reached.
On the other hand, if a stand-aside is someone who would be directly involved — perhaps working on the proposed project or action — it would be unreasonable to expect them to work on it. It would be better to continue the conversation in order to address their concerns before attempting to seek final consensus.
Any way you govern, to really make it the best, first comes the love and joy. Then comes the commitment, the structure, and all the work.
All must do their best to have everyone leave meetings saying, "This is good. Let's do it."
We'll Keep Growing Our Branches
Since 1997, KindTree has gone from serving a dozen individuals to providing services to more than 250 annually, expanding our programs to include recreation, art, education, and community. We're still mostly volunteer-run, but our events and activities are unique.
Our reputation is also one of admiration, potentially because we present a unified front in pursuit of our mission. But most importantly, the people we serve have found joy and purpose, friendship and self-realization. Of course, a lot of this is owed to the tireless work and dedication of those in our organization, but I think that a lot of our success is due to our unique mode of governance as well.
With our consensus, all are equal, all are heard, and all are making a difference together. The love that created our organization — the love of individuals wanting to support those with autism, their families, and caregivers — that love does not leave. After all, love is the power. And as we like to say, Autism Rocks!
---
Tim Mueller
was born in Appleton, Wisconsin in 1950, went to college in Ames, Iowa, and moved to Danbury, Connecticut in 1971 to become a rock 'n' roll star. In the meantime, he worked for 32 years in the post office, ending up in Eugene, Oregon. There he met his wife, Nel, and Michelle Gonzales (Jones) with whom he and Steve Brown birthed
KindTree – Autism Rocks
. He has served as the secretary/treasurer on KindTree's Board of Directors for 26 years, as well as webmaster, social media operative, co-camp organizer, and more. He also serves in the OCF Community Village Coordinating Council, spent 6 years on the Eugene Police Commission, and worked for many years as a NALC Union Steward. He still makes music in STEEEL WOOL Band. He has 3 daughters and 3 grandchildren.
---
Articles on Blue Avocado do not provide legal representation or legal advice and should not be used as a substitute for advice or legal counsel. Blue Avocado provides space for the nonprofit sector to express new ideas. Views represented in Blue Avocado do not necessarily express the opinion of the publication or its publisher.