It looked like the Cancer Prevention Institute of California had a royal flush of a winning hand—a 40-plus-year track record of groundbreaking research, a stellar global reputation, 85 dedicated employees, a balanced $13 million budget, and one of the state's more high-powered boards. But in fact, revenue was declining, revenue-generating staff were leaving, and every attempt to change the business model came up deuces. The leaders of CPIC knew the Kenny Rogers song. It wasn't time to hold 'em any longer… sadly, it was time to fold and shut the organization down.
I was hired as Interim CEO at the very time CPIC's leadership was facing this existential decision. I guided the Board through their decision-making, and then led the effort to gracefully close the doors. It took a lot of guts for the board to make this decision, but they made it while there was still time to do it right. As a result, CPIC's cancer-prevention mission lives on, because we were able to transfer all of CPIC's scientific, educational, and financial assets to major research universities that were well positioned to carry on the work. The story of CPIC's closure contains several powerful lessons for every nonprofit leader. This is a hand that needs to be shown, because if a nonprofit needs to be shut down, planning ahead for the transition is critical to enabling you to ensure the mission and work lives on.
Lessons from a Closure: What Are The Warning Signs?
Although every nonprofit's operating environment and business model are unique, there are some critically important lessons that can be learned from CPIC's experience. Most nonprofits face ongoing challenges that at times, especially during economic crises, raise questions regarding long-term viability. That's pretty routine—time to "hold 'em." But how can a nonprofit's leaders accurately pick up on the warning signs that holding on isn't going to work much longer and it's time to fold? Or, at a more profound level, when is it time to step aside because other organizations are better positioned to pursue the mission?
Here are the warning signs that helped convince CPIC's leadership that closing was the right option:
Long-term, gradual decline in activity
CPIC's range of programs, which included not only research but also information dissemination and community education, declined steadily for nearly a decade, with few upticks. Technological advances drove some of this decline (the Internet is a better platform for education than a phone bank). But much of it was driven by changes in the grantmaking practices of its principal funder, the National Cancer Institute.
Difficulty attracting and retaining revenue-generating talent
This was the key indicator that told CPIC leadership that, not only had they lost their financial viability, it was for a good reason from the perspective of their mission: Talented scientists—the drivers of the research—were faring better at larger institutions, where they could tap a more diverse network of funders and thus spend less time fundraising and more time researching.
Consistent declines in the primary revenue stream
CPIC researchers saw marked, steady declines in their success rate in securing research grants, even though they had a strong track record of results and the funding source (NCI) had a stable budget. Something was going wrong, even if they didn't know yet what that was. In this case it was increasing competition for research funding.
Organizational fatigue
Among both the board and senior staff, years of effort in diversifying revenue, retaining talent, and balancing the budget left the team weary and unmotivated. There's no doubt that, had a viable alternative still existed, CPIC's leaders would have risen to it. But the collective level of fatigue was a subtle indicator that everyone knew the time to fold had come.
Long-term financial analysis
Five-year revenue and expense projections were bleak; and brought to the surface the option of closing the doors. It also made clear that CPIC didn't have nearly enough rainmakers to remain viable.
Successive failures at revenue diversification
CPIC leaders tried everything they could think of to diversify revenue streams, which in hindsight were efforts to adapt its business model. None succeeded, despite valiant efforts. The problem wasn't within CPIC, the problem was in its operating environment—especially the arcane appeal of cancer prevention research.
Successive mismatches at strategic partnerships
Partnering, even merging, with a like-minded organization is a potent way of rapidly adapting to a new business model. Repeated failures in CPIC's several overtures clearly indicated that partnering was not the answer.
Bluffs We Didn't Fall For
It's also worth noting some factors that were not indicators that closure was necessary. Bluffs, in the poker metaphor:
Heavy reliance on a single funding source
This is often a red flag in the nonprofit sector. But it worked quite nicely for CPIC for 44 years, and that funding stream was still quite robust. It's also core to the nature of CPIC's mission: cancer control and prevention research funding has for many years been predominantly the purview of the federal government. CPIC's ongoing reliance on a single funding source made it more difficult to adapt, but in and of itself wasn't a warning sign that the gig was up.
Ongoing financial stability
CPIC had chronic challenges getting its budget to balance. Who doesn't? All through the organization's decline, there were occasional operating deficits that were relatively unremarkable. By and large, CPIC was able to reduce expenses fast enough to avoid a crisis. It maintained a balanced operating budget most years and held onto healthy reserves. While recurring, substantive deficits would clearly be a sign a nonprofit might be headed out, financial stability isn't by itself an indicator that an organization is sustainable.
Strong organizational reputation
CPIC was very highly regarded within the cancer research field. The many groundbreaking research outcomes CPIC produced over the years speak volumes and will bear fruit for generations to come. Its database of cancer incidences in the San Francisco Bay Area is widely regarded as among the best in the country. Most telling, NCI awarded CPIC a new, 10-year contract for this database, worth roughly $50 million, in the full knowledge CPIC intended to close down. As with financial stability, a failing reputation would clearly be a warning sign, but a strong name doesn't necessarily mean you should stay open.
Develop a Plan B
It can be extraordinarily difficult for a nonprofit's leaders to filter out the routine challenges in running their organization from the early warning signs that they're no longer sustainable. When in that conundrum, one option short of deciding to fold is to think through an "exit strategy," or an analysis of what it might take to close down an organization in a dignified way. Developing an exit strategy involves taking a stab at answering three interrelated questions:
How much time would it take to preserve our services and close down?
Who would we need to have stick with us to the end, in order to ensure a smooth transition?
How much would this cost and where can we get the money?
No leader is going to be able to answer these questions with precision. But even ballpark estimates are invaluable as leaders confront questions of their organization's sustainability. If you have an estimate of how much time, effort, and money it would take to close down properly, you will have a better sense of if—and when—that option should be seriously considered.
The Final Hand
CPIC's leadership decided it was time to fold when they still had some chips on the table. That gave us precious time to preserve its mission and leave a lasting legacy. Every single research project and community education activity that was ongoing in 2017 has been preserved and is now in the good care of other trusted organizations. Nothing was lost. There will be enough financial reserves left over at the end that the board has elected to endow two research fellowships as an inducement to future scientists to focus on cancer control and prevention research. In these endowed fellowships, CPIC's name and mission will live on in perpetuity. It may be time to fold, but by deciding this soon enough, CPIC definitely won the final hand.
A case study of CPIC's closure, including a step-by-step outline of the dissolution process itself, can be found here.
---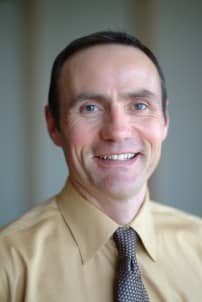 Matthew O'Grady is a recognized leader in nonprofit capacity building with 40 years of experience. He serves as a consultant on executive and strategic transitions, including service as an interim CEO. He was the founding CEO of the San Francisco Parks Alliance, formed by a merger. He previously served in senior positions at the Taproot Foundation and The Management Center. Matt has maintained an independent consulting practice, providing strategy and governance guidance. Clients have included GEO, BoardSource, KQED, Yerba Buena Center for the Arts, the David and Lucile Packard Foundation, and many others. Matt has served a total of 22 years on numerous boards of trustees.